The Orthodox Christian Fellowship at Yale
Last updated 28th May 2022.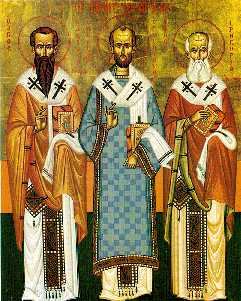 While classes are in session, we typically meet for vespers (evening prayer)
in the Lovett Room of Battell Chapel every Thursday at 5:00 p.m .
[Battell Chapel is located on the corner of College and Elm; it's easiest to get to the Lovett Room from College Street–use the middle door.]
---
Our chaplain is Archpriest Steven Voytovich of Holy Transfiguration Orthodox Church. Other local Orthodox churches are St. Barbara Greek Orthodox Church in Orange and St Basil's Greek Orthodox Church in New Haven.
For more information, or to be added to our e-mail list, contact Maria Papademetris, OCF Student Leader: maria.papademetris@yale.edu
Here are just a few other Orthodox links you may find helpful:
The national OCF page: OCA  OCF National
Some official church pages
Also of interest:
The Orthodox Peace Fellowship: http://www.incommunion.org